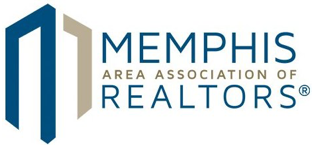 A Team That Cares: Finding the Right Property Data System
Changing software systems is a challenging proposition, especially when that system is as vital to your membership as a tax/public records system is.
That's the dilemma that the Memphis Area Association of Realtors (MAAR) faced in 2014. After years on a homegrown tax system, MAAR wanted to move on to "a very specific type of tax system that didn't exist yet," says Nick Jones, MAAR MLS Director. "We essentially wanted to rebuild our existing tax system, only bigger and better."
We recently spoke with Jones and MAAR CEO Melanie Blakeney to find out what MLSs and associations can learn from Memphis's transition to a new tax solution.
Taking Time to Find the Best-Fit Vendor
For MAAR, the RFP process lasted a year. The association wanted to find a partner that could work with their unique needs, including how they handle tax data. Rather than relying on a vendor to provide tax data, MAAR wanted to run their own in-house data through the vendor's tax system. This meant that a potentially challenging system customization was necessary–something most vendors shied away from.
The partner that MAAR eventually selected, CRS Data, had the opposite reaction, however. They were "eager" and "enthusiastic" to take on the difficult challenge. "We had worked with CRS in the past on another project and their stellar reputation and professionalism really have always stood out and has continued to do so," says Blakeney.
In addition, CRS Data was willing to provide data where MAAR's old system had not–another key selling point for the association. "Our old system provided data for three counties, but MAAR represents members in additional areas. CRS Data had the capability to provide coverage in outlying areas and counties," Blakeney says.
A Challenging Development Process Made Easy
In addition to being eager to take on a challenge, MAAR found that CRS Data took a humble, "no assumptions" approach to understanding their existing system and building out their new one.
"They didn't assume they knew how our system worked," says Blakeney. "They went to Memphis and spent a lot of time just trying to understand what we had before trying to figure out how to convert it. They were very thoughtful in their process."
That process yielded unexpected insights, as well. "You think if you work in a system, you know everything about it," says Jones. "Through their work with us, CRS Data was able to draw out things we didn't even know about our system through their level of detail. It really helped us have a better understanding of what we were trying to build."
The development process started with design, with MAAR and CRS Data spending several hours on calls making mock-ups. Despite all the planning, the key to the build's success was CRS Data's ability to stay flexible and adapt as new challenges arose in the process.
When it came time to transition to the new system, "there was a lot of technical effort that had to go into that, probably more than anyone would want to deal with," says Jones. "CRS Data has a fantastically talented staff that worked with that – engineers and software developers who are able to take some pretty hard hits on the process and pull everything out of the fire to keep things on track."
Unveiling the New System to MAAR Members
If your organization has been through a system transition before, you know that the most difficult part often isn't the development process–it's getting your members to adopt and adapt to the new system. Fortunately for MAAR, with a team approach, this process was relatively painless.
"Anybody who's been through an MLS conversion assumes there will be a portion of the membership who will be frustrated because the new system is different," says Blakeney. "But CRS Data was able to customize the system in such a way that when our members looked at it, it seemed almost familiar to them–so we didn't have a huge learning curve and the acceptance was really very high."
To make the transition easier on their members, MAAR ran the two tax systems in parallel during a training period of several weeks. The association also went "all out" on communications, notifying and educating their members about the switch across multiple channels.
Key to helping their members transition to the new system was the in-person training sessions led by CRS Data. The company sent trainers to Memphis to help members adjust before and during the changeover.
"As our members began to explore, they noticed that this product offers so much more than the old system, and they really became excited about it," says Blakeney.
As with any new system, there are always kinks to work out that can only be discovered through use. CRS Data helped MAAR create a system to identify issues and make timely updates.
The Ongoing Customer Experience
Today, MAAR's new tax system is up and running smoothly, thanks in large part to CRS Data's ongoing–and excellent–customer service.
"CRS Data has some of the coolest customer service people around," says Jones. "They will take time out of their day to call me up, or meet me at a conference. They do an excellent job of follow-up and keep a close watch on us."
MAAR reports that their new system has had excellent up-time and has done a great job of keeping their robust property data current. In addition, their members have enjoyed access to features like:
The ability to create CMAs that cover all area transactions, not just those that have run through the MLS.
A Market Conditions Report using MAAR's custom report format.
The ability to narrow down comparables by drawing shapes on a map, a feature that MAAR reports has been praised by the system's heaviest users.
Map data layers, including flood zones.
The system transition and ongoing customer experience that CRS Data offers has gone so well that MAAR upended a year-end tradition. "Usually vendors send goodies and treats to their customer," says Blakeney. "We actually send cookies to them.'
A Team Approach
So what set CRS Data apart from the competition throughout the entire process? According to Blakeney, "They were very interested in getting it right, and offered implementation schedules, weekly phone calls, and excellent project management."
For Jones, it was CRS Data's technical competence that stood out: "I was impressed by their technical ability and our access to that ability was a lot higher than what I have experienced with other vendors. Throughout the experience, I really felt like they had an intuitive understanding of what we were trying to accomplish. It really felt like we were working together toward a shared goal. It wasn't just us trying to tell them what to build."
"They are good people," Jones concludes. "They are really up front with us and excited about doing business with us."